CHRISTIAN | ELF | ELFISH | 17 | Chinese-Spanish-Filipino | USA |
Rolling Like A Buffalo On the Floor Laughing!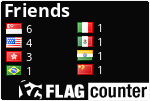 do you ever see a photo of your bias and you're just struck by how much you like him and how much you want him to be happy and how much his smile can make the world seem brighter and how greasy and cheesy your heart feels because he makes you feel stuff that doesnt seem logical but it is because you cant help thinking he's the most beautiful boy in the whole world
(via ducttapedomination)
Today in Psychology class we were talking about Psychological Disorders.
Girl:

People with depression just want attention.

Teacher:

That's not true. Actually, most hide the fact that they have it because they don't like it. It makes them feel different and weird. Like something is wrong with them.

Girl:

Well obviously something is wrong with them if they're slicing their wrists and wanting attention for it.

Teacher:

They want attention? That's why they will go to extreme lengths to hide it, just to get attention? You are not them. You don't know what thoughts they battle in their minds. It can be a very scary place for them. And obviously, something must be wrong with you for judging what you do not understand.